Shavuot - Festival of Weeks
- Day of Pentecost
sundown of Saturday, June 4th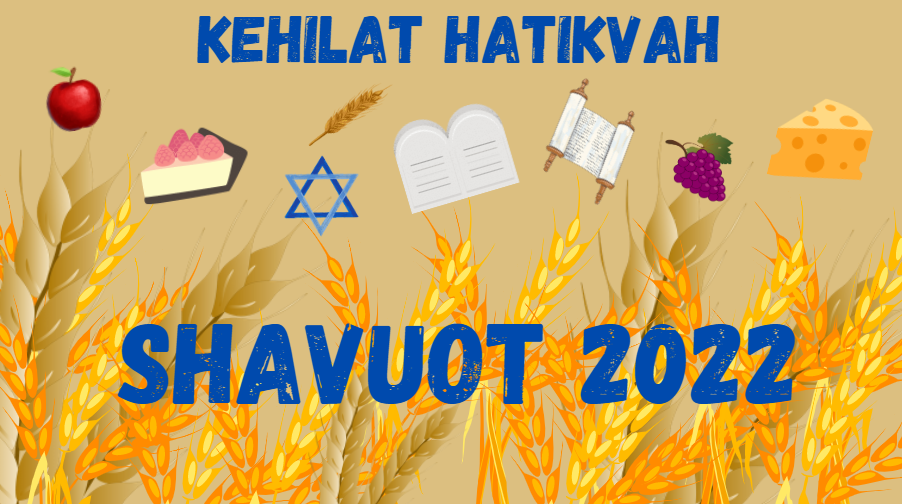 Shavuot recalls the anniversary of the giving of the Torah to the children of Israel in Mount Sinai and the outpouring of the Ruach haKodesh upon the disciples of Messiah Yeshua as described in the book of Acts chapter 2. We're looking forward to an evening of fellowship to renew our strength in the LORD (Is. 40:31) marked by praise and worship, prayers, and studying the Torah.
a
---
a
There will be no Shabbat service in the morning of June 4th, 2022. Shabbat service will be in the afternoon at 4 PM in the KHT sanctuary. The afternoon Shabbat service will continue on to Shavuot service.

4 PM - Afternoon Shabbat service and Shavuot service
6 PM - Shabbat oneg - dinner and fellowship. Non-meat foods will be observed.
7 PM - Praise & Worship and Maariv service
8 PM - Tikkun Leil Shavuot: In-depth Torah teachings from Messianic Jewish Rabbis and live updates from UMJC partners from Ukraine.
There will be refreshment breaks in between the Torah teachings where we can enjoy cheese cake and everything dairy.
Come, join us celebrate the Festival of the LORD!
---